Watch for These 3 Storm Threats | SERVPRO® of Alamo Heights
8/21/2022 (Permalink)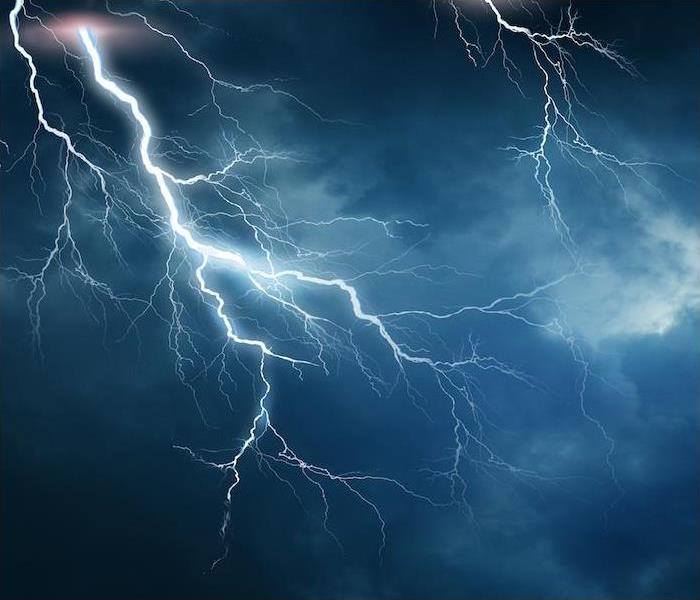 When you suffer storm-related damage to your home or business, make SERVPRO of Alamo Heights your first call.
Severe weather can be both exciting and nerve-wracking! Storms can bring much-needed rain or a relief from the humidity, but they also bring the risk of damages to your home.
In this latest blog, we will break down the three main damage threats to your home. Wind, water and impact damages are common and can cause widespread damage if the storm is strong enough.
However, just because a storm is predicted to be strong doesn't guarantee that your home will succumb to any damages. It all depends on the severity of the storm, the location of your home in town and the landscape choices you made that contribute to your level of risk.
In Alamo Heights, we are at risk of experiencing frequent severe thunderstorms, tornadoes and flash flooding events. It is important to prepare your home ahead of any of these weather events to best protect yourself and your family.
Wind
When it comes to wind speed, tornadoes typically produce the strongest winds at over 300 mph! Severe thunderstorms cannot be overlooked though, as straight-line winds can cause incredible amounts of damage. They can also blow over 100 mph.
When the wind is this strong, trees become weightless and can be easily thrown into your home, and large debris can be picked up and tossed around as well. Stay inside whenever a storm is producing strong winds.
If you have ample time to prepare before the storm rolls into your neighborhood, take the time to tie down your outdoor furniture and clear your yard of dead branches or limbs. These simple things can reduce your damage risk easily.
Water
If water gets into your home during a storm, it can be incredibly destructive. If you have flooding or a water leak somewhere within your home, it can be a massive headache when it comes to the cleanup process. In addition to affecting the structure of your home, mold can grow within just a couple of days.
If you frequently have flooding or water problems in your basement after a storm, it may be helpful to consider grading your property to encourage water to flow away from your foundation. You can also build yourself a rain garden to give all that unwanted water a productive place to flow to.
Also make sure you are paying special attention to your gutters. Any blockages or debris buildup can affect the way they move water away from your home. If water begins to build up on your roof, it can start to leak down through your attic.
Impact
Impact damages occur when anything heavy comes into contact with your home. This includes falling trees or any large objects like cars or trampolines as well. Usually when this type of damage occurs, it can be overwhelming.
Do your best to keep your property maintained, regularly remove any dead or dying trees and try not to keep a lot of yard clutter just laying about. Any steps you can take to remove the amount of debris a storm has to work with, the better!
Overcoming severe weather damages is not only hard work, it is also really expensive! In 2021 alone, American citizens suffered $145 billion in damages. That can be devastating to a family budget or emergency savings.
If you do discover storm damages after the next storm rolls through, call us at SERVPRO of Alamo Heights. We are proud of our quick response time and our thorough approach to your restoration plan.
When you suffer storm-related damage to your home or business, it's important that you know who to call! Contact us today to get your storm damage restoration started faster.