How Can I Check for Water Damage Around the House? | SERVPRO® of Alamo Heights
9/29/2020 (Permalink)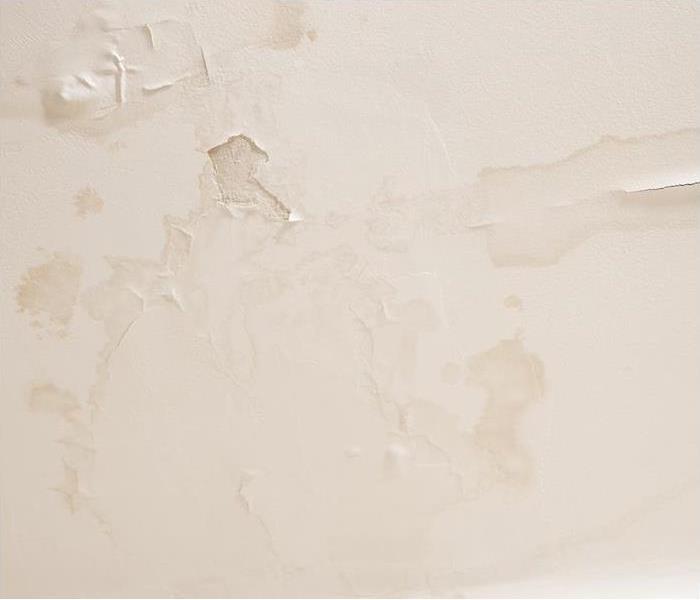 Do you have any water damage to your home? Contact SERVPRO of Alamo Heights, we are your local water restoration experts.
When it comes to a home's structural integrity, water damage is considered the No. 1 enemy. Not only can water damage cause peeling paint or discoloration, but it can also lead to degradation of your home's insulation, framework, subfloor and more, causing extensive damage if it is allowed to sit untreated.
Fortunately, checking your home for water damage is something you can (and should) do on a regular basis to stop any issues from becoming severe. The average water damage claim is $10,000 or more, but catching it early can significantly reduce how expensive or complicated it is to restore.
How to Do a Household Water Damage Inspection
Inspect your walls and ceilings. Because walls and ceilings make it easy to spot water damage, they are a good place to start. Unusual stains, softened drywall or bubbling paint can all be signs of water damage, whether it is a result of weather or a leaky pipe. It is also wise to pay extra attention to window frames and doors, as these are common damage hotspots.
Don't forget to look down. Floors are another common area where water damage can manifest, as it is quite common to have water pool and saturate the subfloor at the lowest spot. If the floor appears warped, buckled or generally smells damp, it might be a sign that there is water damage below the surface.
Inspect your roof. Your roof is the first line of defense against weather-related water damages, and a visual inspection can tell you a lot about your overall risk levels. Look for missing shingles, damaged flashing or other signs of damage that might indicate a leak is developing. It is also wise to go outside during the next rain shower to verify that all your gutters are working properly to route water away from your home's foundation.
Pay close attention to the basement. Basements are known for having moisture buildup and flooding, but that does not have to be a fact of life. Watch carefully for signs of moisture in your basement, especially if there is a musty odor present that might be indicative of too-high humidity levels. Consider installing a sump pump and a dehumidifier to take care of any damp air, and watch for signs that the problem is more serious.
If you have water damage anywhere in your home, we are here to help. You can contact us at any hour to learn more about our services or to report damages. Get in touch today to speak with a water damage restoration expert.